Holland and A thousand things about Holland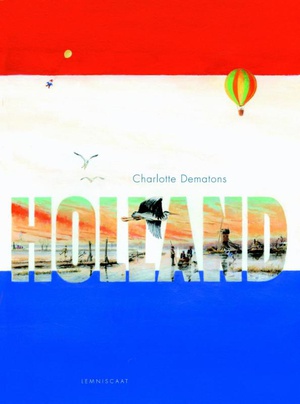 € 29,95
Op voorraad in de winkel in Boxmeer

Doe in Winkelwagentje en reserveer! Direct afhalen en betalen in de winkel, zonder extra kosten.


Thuisbezorging: op werkdagen voor 17.45 uur besteld, binnen 1-2 dagen thuisbezorgd.
Beschrijving
Engelstalige editie van Nederland + Duizend dingen over Nederland.

Holland - a land full of surprises, strange traditions, free-spirited people,
and a rich history.

With the eye of an outsider but a warm heart for the country that became her new home, award-winning illustrator Charlotte Dematons paints in loving detail everything that makes The Netherlands so Dutch. From bike-riding retirees to a grandmother with her walker, from skating on the ice to the scenes of Avercamp, Bruegel and Bosch, the multicultural Dutch society is revealed and celebrated with wit and warmth.

This intricate seek-and-find book full of fascinating details is also an armchair travel guide for anyone already fond of this small country of tulips, windmills, and so much more.



Detail product
Verschijningsdatum:
13-05-2013
Uitgever:
Lemniscaat, Uitgeverij
Isbn:
9781935954330
Uitvoering:
Gebonden boek
Gewicht:
1231 gr
Hoogte:
335 mm
Breedte:
248 mm
Dikte:
20 mm
Taal: Engels