What are they saying about you?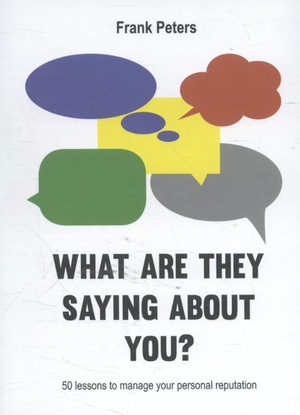 50 lessons to manage your reputation
€ 14,99
Niet op voorraad in Boxmeer
Op werkdagen voor 17.45 uur besteld: morgen kosteloos in de winkel afhalen of voor €3,95 thuisbezorgd.
Beschrijving
You are what they are saying about you, when you just left the room.... That is your personal reputation. With the omnipresence of social media, your reputation becomes more and more important, in business and in personal life. Society has become more critical and transparent, and as a result, our reputation has become more vulnerable. Pressure can be easily organized: one tweet can be enough to cause serious reputation damage. But our times also offer chances when you are aware of the possibilities and laws of reputation management. In this visual and very practical book you will find fifty short lessons that help you build and maintain your personal reputation. The lessons are based on the author's 30 years of experience in reputation management and crises consulting for brands, organizations, and managers. Consider this book as your personal reputation management coach, or spin doctor, if you will. Whether you are a board member of an organization, a doctor, a teacher, or the director of your own company, following the advice in this book will help you to differentiate yourself in a positive way and gain some fat on your reputation bones for when times get tougher.
Detail product
Verschijningsdatum:
29-12-2015
Uitgever:
BIS Publishers BV
Isbn:
9789063694005
Uitvoering:
Gebonden boek
Gewicht:
241 gr
Hoogte:
186 mm
Breedte:
137 mm
Dikte:
13 mm
Aantal pagina's :
160
Taal: Engels