Once upon a time I went to...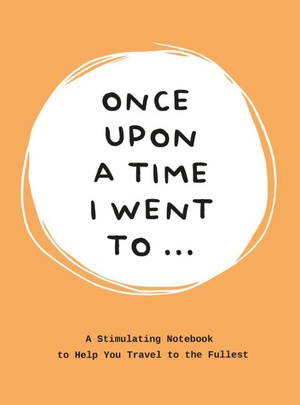 A stimulating notebook to help you travel to the Fullest
€ 14,99
Niet op voorraad in Boxmeer
Op werkdagen voor 17.45 uur besteld: morgen kosteloos in de winkel afhalen of voor €3,95 thuisbezorgd.
Beschrijving
Traveling is one of the most exciting things you can do. Getting lost in a beautiful forest or visiting every museum in a city; whatever your idea of a perfect trip is, it will always enrich your life. This book helps you to enjoy your trip to the fullest and gives you the opportunity to write down your favourite new memories. It's perfect for people who love to travel, but want some help exploring. If you want to get more out of your trip, 'Once Upon a Time I Went' is a book they should definitely take with them when they travel. It's a notebook with prompts to make the most of your trip and it's full of questions and assignments to help you explore a new city or country. Lavinia Bakker is an author and business owner from Amsterdam. Before 'Once Upon a Time I Went' she wrote 'Once Upon a Time I Was' and 'Once upon a Time I Wanted to Be'. The guided notebooks that Lavinia creates help you to create your own travel diary or your own autobio¬graphy or give you the tools to find out what you want to do with the rest of your professional life.
Detail product
Verschijningsdatum:
22-05-2017
Uitgever:
BIS Publishers BV
Isbn:
9789063694548
Uitvoering:
Ingenaaid boek
Gewicht:
274 gr
Hoogte:
220 mm
Breedte:
170 mm
Dikte:
15 mm
Taal: Engels