Towards a political anthropology in the work of gilles deleuze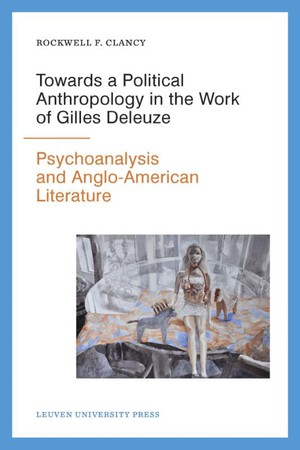 Psychoanalysis and anglo American literature
€ 59,95
Niet op voorraad in Boxmeer
Op werkdagen voor 17.45 uur besteld: morgen kosteloos in de winkel afhalen of voor €3,95 thuisbezorgd.
Beschrijving
'Political anthropology' as the major contemporary importance in Deleuze's work.
This work explores the significance of two recurring themes in the thought of Gilles Deleuze: his critique of psychoanalysis and praise for Anglo-American literature. Tracing the overlooked influence of English writer D.H. Lawrence on Deleuze, Rockwell Clancy shows how these themes ultimately bear on two competing 'political anthropologies', conceptions of the political and the respective accounts of philosophical anthropology on which they are based. Contrary to the mainstream of both Deleuze studies and contemporary political thought, Clancy argues that the major contemporary importance of Deleuze's thought consists in the way he grounds his analyses of the political on accounts of philosophical anthropology, helping to make sense of the contemporary backlash against inclusive liberal values evident in forms of political conservatism and religious fundamentalism.
Detail product
Verschijningsdatum:
17-11-2014
Uitgever:
Universitaire Pers Leuven
Isbn:
9789462700116
Uitvoering:
Ingenaaid boek
Gewicht:
513 gr
Hoogte:
236 mm
Breedte:
157 mm
Dikte:
21 mm
Aantal pagina's :
416
Taal: Engels