Saved marketing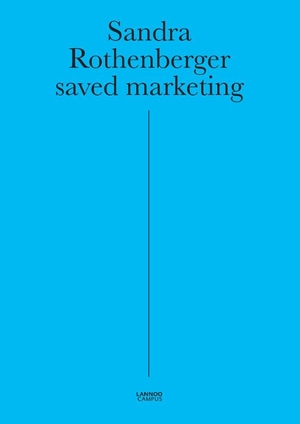 € 29,99
Niet op voorraad in Boxmeer
Nog niet verschenen: reserveer dit artikel alvast.
Beschrijving
In the past decades, the field of marketing has moved through five models in rapid succession, with each of these models resulting from the available technology and approach to the customer that was appropriate at the time. In the current stage, Marketing 5.0, the traditional 4P's of marketing - product, place, price and promotion - are no longer applicable. What we need, is a fresh new look at these pillars of marketing for future success - more particularly, at the ways in which today's marketing is fundamentally 'H2H' or 'human-to-human'.
This book lays down a clear path towards adopting the frameworks in marketing that make a difference today and in the future. In doing so, it provides marketers with an effective way of adapting to today's customer-centric environment.
Detail product
Verschijningsdatum:
13-12-2019
Uitgever:
Lannoo Campus
Isbn:
9789401454094
Uitvoering:
Ingenaaid boek
Aantal pagina's :
240
Taal: Engels