Read nothing in here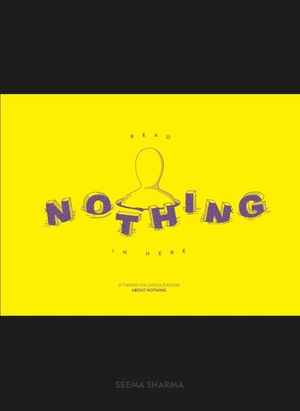 21 things you should know about nothing
€ 12,99
Niet op voorraad in Boxmeer
Op werkdagen voor 17.45 uur besteld: morgen kosteloos in de winkel afhalen of voor €3,95 thuisbezorgd.
Beschrijving
The word nothing might sound like a fart in the wind. A useless word that no one would bother to think about. But you might have forgotten that the greatest mathematicians have struggled with the question of where nothing begins and where it ends. The most brilliant philosophers have examined the meaning of nothingness for ages. Some of the world's greatest thinkers have been racking their brains on whether there is even such a thing as nothing. In this book you will learn everything about nothing.

This book is for the curious, the smart asses, and the conversation starters. And for everyone who needs more of nothing in their daily life. Read Nothing in Here is an unscientific exploration into the meaning, function, history, and misuse of the word nothing. This is what makes this the first real book about nothing.
Detail product
Verschijningsdatum:
13-07-2016
Uitgever:
BIS Publishers BV
Isbn:
9789063694418
Uitvoering:
Ingenaaid boek
Gewicht:
203 gr
Hoogte:
183 mm
Breedte:
137 mm
Dikte:
16 mm
Aantal pagina's :
144
Taal: Engels